Margaret Sanders 2015 Scholarship Winner
We are happy to announce that Kim-Sa Trang Ngo from Saigon South International School in Ho Chi Minh City, Vietnam is our winner for the 2015 Margaret Sanders Scholarship Award. All of us in the EARCOS office and region are proud of her accomplishments and recognition.


EARCOS Triannual Journal - Spring/May Issue
In this issue: Curriculum, Service Learning, EdThought, Green & Sustainable, Community Service, and many more.
» click here
Important message for all EARCOS Heads of Schools
Dear EARCOS Heads,
You will be aware of recent reports in the media concerning student safety at international schools in our region and around the world. We know we speak for all members of our EARCOS community when we express our profound shock and sadness at these reports.

The safety and well-being of students in our care is the highest priority for each of our member schools and we are aware that a range of policies, practices and protocols to support this are in place in schools. At this week's EARCOS Board meeting, Trustees discussed some actions that we as an organization can take, to offer further support and assistance to member schools in dealing with issues related to student safety. We write now to give you an overview of these steps, in the hope that they can offer some support to schools that are reviewing child safety in their context.
· The EARCOS Board will work closely with other organizations to share critical information and resources. This will ensure that we are pooling resources efficiently, and that all schools can benefit from work done at other institutions.
· We are also preparing guidelines for member schools to help them in reviewing student safety in their particular context and in answering questions from their Boards and community.
· Finally, we will work with teacher recruiting agencies to confirm that rigorous and robust background checks are conducted on all candidates.
The EARCOS Board is committed to facilitating the sharing of resources between schools and providing ongoing professional development to member schools in a number of critical areas, including
· Screening of teachers and other employees
· Effective monitoring of adult behavior within our schools
· Student protection policy articulation
· Safety education for students.
While the EARCOS Board is confident that our member schools are overwhelmingly safe and happy places for children, recent events remind us of our fundamental responsibility to remain vigilant in safeguarding the security of our students. We hope that the measures outlined above will add to your own thinking and work in this area.
Sincerely,
Dick Krajczar
EARCOS Executive Director
Note: Below are the following links to Child Protection Policy, Handbook, and Article.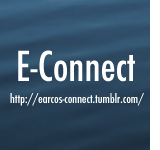 Welcome to EARCOS E-Connect. Our mission is to put busy international educators in touch with blog postings, research, and videos relevant to international education today.

Comments may be added or sent to Bill Oldread at boldread@earcos.org.

» Click here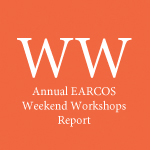 The past Weekend Workshops 2013-2014 annual report. A summary of completed Weekend Workshop articles.

» Click here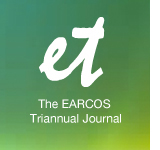 ET, the EARCOS Journal, is a magazine published by EARCOS (East Asia Regional Council of Schools), a nonprofit 501(C)3, incorporated in the state of Delaware, USA with a regional office in Manila, Philippines.

» Read the Spring 2015 issue
In this issue: Curriculum, Service Learning, and many more.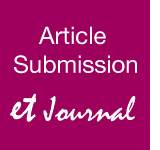 We welcome article submission from our EARCOS member schools. We will highlight the wonderful programs, events, and developments at many of our EARCOS member schools as well as a few thought provoking educational articles.
if you would like to submit an article please email Bill Oldread at boldread@earcos.org

» Click here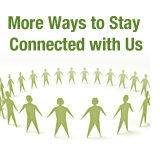 EARCOS Facebook Page
» click here
EARCOS Twitter Page
» click here