ET Journal Fall Issue 2015
Featured in this Issue:
Curriculum
- Driving Innovation through Large Scale Enquiry
- Is Your School Ready for a Mother Tongue Programme?

Action Research
- Preventing Unintentional Plagiarism Among ESOL Students
- Student Interaction: Looking Beneath The Surface
Jakarta Intercultural School teachers were freed after conviction overturned.
JAKARTA, Indonesia — Two educators at a prestigious international school in Indonesia were freed from prison on Friday after an appeals court overturned their convictions and 10-year prison sentences on charges of sexually assaulting kindergartners, in a case that the school said was fabricated and that led to international concern about the competence of the country's judicial system.
Read NYT article for the clearest and most comprehensive summary of the case. » click here
Read article from Sydney Morning Herald » click here
Neil Bantleman's speech » click here

Margaret Sanders 2015 Scholarship Winner
We are happy to announce that Kim-Sa Trang Ngo from Saigon South International School in Ho Chi Minh City, Vietnam is our winner for the 2015 Margaret Sanders Scholarship Award. All of us in the EARCOS office and region are proud of her accomplishments and recognition.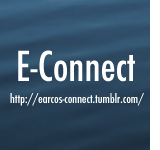 Welcome to EARCOS E-Connect. Our mission is to put busy international educators in touch with blog postings, research, and videos relevant to international education today.

Comments may be added or sent to Bill Oldread at boldread@earcos.org.

» Click here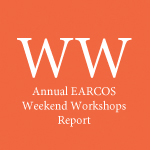 The past Weekend Workshops 2014-2015 annual report. A summary of completed Weekend Workshop articles.

» Click here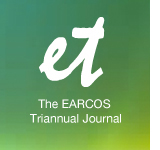 ET, the EARCOS Journal, is a magazine published by EARCOS (East Asia Regional Council of Schools), a nonprofit 501(C)3, incorporated in the state of Delaware, USA with a regional office in Manila, Philippines.

» Read the Fall 2015 issue
In this issue: Curriculum, Service Learning, and many more.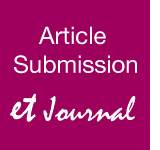 We welcome article submission from our EARCOS member schools. We will highlight the wonderful programs, events, and developments at many of our EARCOS member schools as well as a few thought provoking educational articles.
if you would like to submit an article please email Joe Petrone <jpetrone@earcos.org> or Bill Oldread <boldread@earcos.org>

» Click here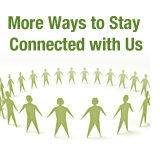 EARCOS Facebook Page
» click here
EARCOS Twitter Page
» click here