Not available!
Updated Friday, April 21, 2017 1:06 PM
Conference Link
Registration & Sponsorship
Our Objectives & Purposes
* To promote intercultural understanding and international friendship through the activities of member schools.
* To broaden the dimensions of education of all schools involved in the Council in the interest of a total program of education.
* To advance the professional growth and welfare of individuals belonging to the educational staff of member schools.
* To facilitate communication and cooperative action between and among all associated schools.
* To cooperate with other organizations and individuals pursuing the same objectives as this council.
Supported by: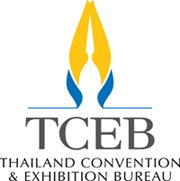 Thank you to Thailand Convention and Exhibition Bureau(TCEB) for their generous support of this year's EARCOS Leadership Conference 2017.