Special Notice on EARCOS Weekend Workshops
February 7,  2020
We have received numerous questions regarding the status of the EARCOS-sponsored Weekend Workshops that have been scheduled to be held across our region for the remainder of the school year.
The decision to hold, cancel or reschedule a Weekend Workshop is entirely up to the schools who were approved to host the workshops.  If your school was approved to host a workshop in the coming months and you decide to change the date or cancel the event, please do forward that information to us at info@earcos.org--as well as to all of the individuals who have registered for your event as soon as you have information to share.
As we are experiencing such an uncertain situation with the coronavirus epidemic please know that Weekend Workshops approved for the remainder of this school year will be automatically approved for EARCOS funding for the 2020-2021 academic year if you decide to cancel the event.
Please let us know if you have any questions—and please do let us know immediately if and when you make decisions to change, postpone or cancel these events.
With all best wishes,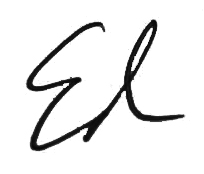 Edward E. Greene, Ph.D.
Executive Director
East Asia Regional Council of Schools (EARCOS)