ET Journal Winter Issue 2018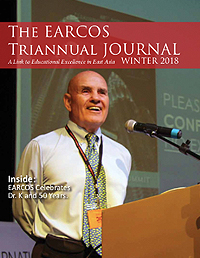 The ET Journal is a triannual publication of the East Asia Regional Council of Schools(EARCOS), a nonprofit 501(C)3, incorporated in the state of Delaware, USA, with a regional office in Manila, Philippines.
Featured in this Issue
- EdThought
- Curriculum Initiatives
- Student Writings
- Green & Sustainable
- Professional Development
- Action Research
- Middle School Art Collection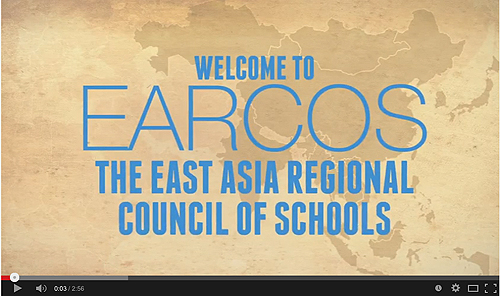 50th EARCOS Leadership Conference 2018
2018 marks the 50th anniversary of the East Asia Regional Council of Schools. Much has happened in the fifty years since the birth of EARCOS, but one thing is certain. EARCOS has grown from a small regional association to one of the premier promoters and providers of professional development in the world.
(Video credits: Mr. Doug Craven & Leno Yoshida, St. Mary's International School)