Jennifer Abrams
Biography: Jennifer Abrams, a former English teacher and new teacher coach, is currently a communications consultant who works with educators and others on new employee support, being generationally savvy, effective collaboration skills, having hard conversations and creating identity safe workplaces. Jennifer's publications include Having Hard Conversations, The Multigenerational Workplace: Communicate, Collaborate & Create Community and Hard Conversations Unpacked - the Whos, Whens and What Ifs. Jennifer is featured in ASCD's video series, "Master Class," and in the Ontario (Canada) Ministry of Education's "Leadership Matters: Supporting Open-to-Learning Conversations" video series. She was one of the "18 Women All K-12 Educators Should Know" featured in the blog 'Finding Common Ground'' from Education Week. Jennifer's monthly newsletter, Voice Lessons, is at www.jenniferabrams.com and she can be found on Twitter @jenniferabrams.

Topic: Courageous Conversations
Title: Hard Conversations Unpacked - Extending the Learning
Description: Continuing the learning from the first Having Hard Conversations workshop, Hard Conversations Unpacked is an extension and deepening of the work of becoming more comfortable with conflict. The workshop revisits the key elements of the book,  Having Hard Conversations, such as the outcome mapping and scripting protocol, and goes deeper to provide additional strategies for being more confident and compassionate when faced with situations involving conflict.  (You do not have to have seen previous workshops on hard conversations to attend this session.) Participants will learn how to

• Keep conflict at a cognitive level that is more psychologically safe
• Understand the differences between a problem to be solved and a polarity to be managed
• Analyze possible covert organizational influences at play during a hard conversation
• Look at a hard conversation through the lenses of culture, generation and gender, cognitive style and belief system
• Respond productively when conflict escalates both in one-on -one and in group situations



Margaret Alvarez, Ana Marsden, Liz Duffy, Joe Petrone
Biography: Margaret is currently head of ISS International School, Singapore. She has over 25 years experience in international education, ranging from international school teacher, middle leader, principal, head of school, and associate director of accreditation for the Council of International Schools (CIS). Dr Alvarez is currently president of the EARCOS board and is a member of the IB Asia Pacific Regional Council.

Anna Marsden is head of school at International School Suva in the Fiji Islands.This is her first position as head of school. Before moving to Fiji she worked in Swaziland and Zimbabwe.

Liz Duffy- In July 2015, Liz Duffy became the President of International Schools Services (ISS). For the previous 12 years, she served as the Head Master of The Lawrenceville School, a 206-year-old boarding school in New Jersey. She has also served on the boards of numerous foundations, nonprofit organizations and educational institutions, including the National Association of Independent School, the Geraldine R. Dodge Foundation, the E.E. Ford Foundation and Princeton University.

Joe Petrone began his education career in Illinois classrooms after earning an MS Ed at Illinois State University, which followed classroom-teaching experi- ences in elementary and high school. He then served as Executive Direc- tor for a Board of Cooperative Educational Services, Special Education Director and Middle School Principal in Wyoming public schools before completing a PhD at Iowa State University (ISU) in Educational Leadership. The ISU experience afforded him an opportunity to consult with schools in Iowa, Wisconsin and Connecticut as research associate for the School Improvement Model Projects. Dr. Petrone continued his administrative career, as Human Resource Direc- tor and Assistant Superintendent, in Colorado and Wyoming, respectively, before accepting career and life changing leadership positions with Jakarta International School (JIS).

Topic: Leadership Mentoring
Title: Leaders Mentoring Leaders in a Virtual Environment
Description: EARCOS is launching an important new service to members. This service – EARCOS Leadership Mentoring- aims to support colleagues new to leadership, new to the region and those facing new challenges. This pre-conference aims to introduce leaders to the aims and structure of the new service and to equip participants with some of the skills that are necessary to be effective mentors. These skills will include appropriate questioning techniques, working with diversity, effective use of social media, as well as facilitating effective planning. Opportunities will be available to give important feedback to the ongoing development of the EARCOS mentoring program. Pre-conference participants will be given the opportunity to take part in the EARCOS pilot program that will be launched shortly after the ELC. and will have access to the EARCOS resource bank designed to support mentor relationships.


Jonathan Borden
Biography: Dr. Jonathan Borden has lived and worked in East Asia since 1976, with nearly three decades at Seoul Foreign School and the past eleven years at Shanghai American School spent as a teacher and administrator. Dr. Borden is the author of Confucius Meets Piaget: An Educational Perspective on Ethnic Korean Children and their Parents, and has been a workshop presenter at international schools and conferences on the topic of how our western style international schools can best understand and serve our students and parents from East Asian Confucian cultures. Although his focus is on Korean students and the challenges they face in our schools, his Shanghai experience has provided insight into the differences and similarities between the Chinese and Korean educational cultures. Dr. Borden and his Korean-born wife, Soon-ok, raised two sons at Seoul Foreign School and know the challenges of parenting third culture children. Dr. Borden holds a Ph.D. from Walden University, at which he first began to study and write about cultural issues, particularly as they relate to Asian young people and education.

Topic: East Asian Children and International Schools
Title: Confucius Met Piaget – But How Did They Get Along?
Description: Based in part on Jonathan Borden's book Confucius Meets Piaget, this workshop will examine the cultural, historical, and philosophical backgrounds of many of our East Asian students' nations, focusing on the challenges that these children face when attending our western style schools. The workshop will look at cross-cultural theory as applied to East Asian and Western cultures, the intertwined and often tragic histories of China and Korea and how this history has molded both national and educational cultures, and child-rearing habits of China and Korea, specifically looking at the influence of Confucian thought on family structure and dynamics. Following up this pre-conference will be workshops dealing with specific ways that teachers, counselors, and administrators can effectively work with these students and families, specific educational issues associated with each of these cultures, university systems and their structure including the college entrance process, academic stress and the reasons behind it, hierarchy and bullying, re-entry after attending international schools, and finally, a chance for participants to bring scenarios and case studies to the table for discussion and consideration.


Marc Frankel
Biography: Dr. Marc Frankel, Ph. D. is a Senior Consultant and Partner in Triangle Associates, an international consultancy specializing in higher, independent and international education. A psychologist by training, Dr. Frankel facilitates governance workshops, leadership development programs, and strategic planning in the United States and around the world, and coaches numerous senior leaders in universities and independent schools. His clients include schools in Europe, Asia and North America, along with many of the regional and national associations of schools. Dr. Frankel is a frequent presenter at EARCOS conferences, and consults to numerous schools in the region. In addition to being an experienced consultant, Dr. Frankel has more than 15 years of experience serving on private, independent school boards. He is in his 10th year as a trustee at Wildwood School in Los Angeles.

Topic: LTP
Title: Leadership through Partnership (FOR EARCOS MEMBERS ONLY)
Description: Finding space to think through how heads and board chairs take on the work of governance and leadership of their schools could be the difference between success and failure. Leadership through Partnership (LtP) offers just such a space. Away from busy day-to-day life, you can identify shared goals for their school. For the newly appointed head, board chair, or trustee, LTP proves particularly valuable to forge a positive and effective relationship. For the trustee and school head with a well-established relationship, LTP offers an opportunity to gain fresh perspectives on styles of collaboration in the context of new challenges and priorities. LTP is structured to benefit the following people:
**New heads of school and their board chair.
**New board chairs and their head of school.
**Board chairs and heads of school that have not participated in a prior LTP


Marc Frankel (ISB)
Biography: Dr. Marc Frankel, Ph. D. is a Senior Consultant and Partner in Triangle Associates, an international consultancy specializing in higher, independent and international education. A psychologist by training, Dr. Frankel facilitates governance workshops, leadership development programs, and strategic planning in the United States and around the world, and coaches numerous senior leaders in universities and independent schools. His clients include schools in Europe, Asia and North America, along with many of the regional and national associations of schools. Dr. Frankel is a frequent presenter at EARCOS conferences, and consults to numerous schools in the region. In addition to being an experienced consultant, Dr. Frankel has more than 15 years of experience serving on private, independent school boards. He is in his 10th year as a trustee at Wildwood School in Los Angeles.

Topic: Governance
Title: Beyond Good Governance: Multiplying Your Board's Impact
Description: Created for experienced international school trustees, this workshop uses dynamic presentations, real-life case studies, and small- and full-group discussions to show how you can leverage your unique positions as governors and board chairs to have a long-lasting, positive impact on your schools. Our topics will include: How smart boards evaluate school performance; What it means for a board to develop "strategic awareness;" Successful engagement between boards and stakeholders in the school community; Dealing with changing school demographics; Financial strategies for uncertain times; Preparing for leadership succession; and much more. Participants will have access to a special online toolkit of resources for addressing these topics and will leave with an action ideas to share with their fellow board members.


Nigel Forbes Harper (IB)
Biography: I was born and educated in the U.K., and graduated from Cambridge University before moving to Australia in 1972. Various jobs and much travelling later, I began my full-time teaching career in 1980 in Western Australia. This career took me to Papua New Guinea, the Northern Territory of Australia, Turkey and Thailand, where I served as Head of the Senior School at Prem Tinsulanonda International School. At two of the schools where I worked I was the International Baccalaureate Diploma coordinator responsible for the introduction of the Diploma Programme. I later served for five years as Head of School Services in the Asia-Pacific region and was responsible for the management of IB programmes in IB World Schools in the region. I returned to Australia at the end of 2012 to take up a role as Head of Curriculum at the International School of Western Australia before taking up the position of Executive Director of Tranby College, also in Perth. I am currently working as an independent consultant assisting schools to initiate cultural changes and develop their leadership structures.

As an educational administrator and leader my task is to develop a team that combines effectively to complete common tasks. Decisions are made after collaboration that requires and values contributions from all team members. My role is also to mentor and coach in order to develop capability. Effective schools depend on effective leadership and the development of a workplace that focuses on respect for individuals and their cultural background as well as clearly defined institutional goals. I seek to develop a school culture where the focus must be on igniting and sustaining a desire for learning and inquiry in each and every student, and to foster a similar desire among the teachers themselves. This school culture needs to take account of the variant cultures of the community, but ultimately exists as a shared and separate set of values and goals for the school community.

Topic: Understanding Leadership
Title: Understanding Leadership
Description: "Leadership is a social construct, positioned in time and place and influenced by personality." This workshop aims to expose, test, and critique the assumptions upon which each participant's own style, definition and understanding of leadership are based. Leadership theory and current research will form the basis for discussion with case studies and the participants' own experiences being used to explore leadership, cross-cultural investigations and the impact of culture on leadership styles and practices. There will be an emphasis on the complex, contextual and holistic nature of leadership, and participants will build deeper understandings of how to adapt their leadership style in different contexts. The workshop will include an introduction to the capabilities and intelligences, core themes and leadership processes that are considered to be most supportive of effective leadership in a range of IB contexts. In line with IB philosophy, participants will be encouraged to develop an investigative mindset, become more inquiry- based and reflective practitioners while modeling life-long learning. Action research will be introduced, helping candidates identify major issues that leaders may face, while planning possible responses that reflect an awareness of local context. Participants will develop and articulate a deeper understanding of their own philosophy, and draft a personal philosophy statement that can then be evaluated as to relevance and effectiveness with reference to daily practice in IB World Schools, through using a reflective journal or blog.


Eeqbal Hassim
Biography: Dr Eeqbal Hassim is Associate Director, Partnerships and Development, at the Asia Education Foundation, based at Asialink, The University of Melbourne. He is also Senior Fellow (Honorary) at the Melbourne Graduate School of Education, The University of Melbourne. Eeqbal's area of expertise is teaching and learning for intercultural understanding. He has worked with many schools in Australia and internationally, and has been an Intercultural Advisor with the Council of International Schools.

Topic: Intercultural Education
Title: Leading transcultural schools
Description: Transcultural schools are a given, not just an aspirational goal for education. If transculturalism is not recognized or acknowledged, we are not looking hard enough or in the right places. This workshop focuses on leading transcultural schools. This leadership supports individuals and groups within the school community to recognize and navigate the implications of transcultural connections and processes. Through the workshop, participants will: - Recognize the need for leading transcultural schools and the various aspects of this leadership within a school - Examine the theoretical underpinnings of leading transcultural schools, focusing on the interculturalism and transnationalism nexus - Be introduced to some of the features of good intercultural leadership based on the research literature - Reflect on their own capabilities for leading transcultural schools as well as those of others.


Lance King
Biography: Lance King (B. Tech, Dip. Ed(dist), M.Ed(hons)) is an internationally recognized author, teacher and workshop facilitator who, in the last 20 years, has worked with over 160,000 students worldwide as well as many thousands of their teachers and parents. He is the creator of the Art of Learning programme taught in over 200 schools in 22 countries and is a specialist in the direct teaching of 'learning skills'. Within the International Baccalaureate Organisation he has been instrumental in the development of the Approaches to Learning (ATL) curriculum for both the new MYP and the Diploma programmes, he is the co-author of two ATL Skills textbooks and since 2013 has delivered many workshops in IB schools on the design and implementation of successful ATL programmes. He is married with four grown-up children, lives in Raglan, New Zealand and divides his time between teaching and presenting workshops for teachers, parents and students around the world and writing.

Topic: Developing Resilient, Self-Regulated Learners
Title: Developing Resilient, Self-Regulated Learners
Description: Research shows that resilient learners are those who can handle adversity in a positive way and create success for themselves through their own actions. They are students who believe it is possible for them to grow and develop both their intelligence and their ability to learn, and they know how to benefit from every failure. Self-regulated learners are those who have mastered the skills of effective learning to a level of proficiency where they are confident of being able to learn from any person, at any time, in any place, through any media, under any conditions. These are the students who have inculcated all the essential skills of the 21st Century and who have the most competitive advantage in both the academic world and the world of business and enterprise. This course looks at structures and strategies of teaching, learning and assessment that promote in students the development of both resilience and self-regulation.


Laura Lipton
Biography: Laura is an international consultant whose writing, research and seminars focus on effective and innovative instructional practices and on building professional and organizational capacities for enhanced learning. Laura engages with educational agencies designing and conducting workshops on learning-focused supervision, developing learning communities, data-driven dialogue and strategies for building professional expertise for teachers and administrators. Laura is author and co-author of numerous publications related to organizational and professional development, learning-focused schools and data-based practice. Her most recent publications include Learning-focused Supervision: Developing Professional Expertise in Data-driven Systems and Data-driven Dialogue: A Leadership Guide for Facilitating Collaborative Inquiry

Topic: Group Leadership
Title: Data-Driven Dialogue: Practical Strategies for Collaborative Inquiry
Description: This interactive session explores and applies a three-phase Collaborative Learning Cycle that guides productive collective inquiry. Participants investigate strategies and structures that reduce defensiveness and create shared responsibility for student learning. We will hone practical tools for discovering assumptions, promoting data-focused inquiry and developing shared understandings of both problems and possible solutions. These understandings become the foundation for dynamical planning processes. Topics include: using data to focus a group's attention and energy, applying The Collaborative Learning Cycle (a three-phase model for guiding data-driven dialogue and collaborative inquiry) and extending a repertoire of facilitative tools for inviting and sustaining the thinking of group members. Increase your confidence when facilitating difficult conversations as you use data to promote professional interactions about tough-to-talk-about topics.


Rami Madani
Biography: Rami Madani is the Director of Curriculum and Professional Development at the International School of Kuala Lumpur, Malaysia. Prior to that he worked in international schools in Yemen, Zambia, and India, serving students and faculty at all school levels. He has taught subjects ranging from Mathematics to Music to Theory of Knowledge. He served as a secondary school principal, dean of students, and department head in various international schools. Rami has designed a variety of professional development and training programs for teachers. In addition, he is an IB Diploma consultant and is passionate about aligning a school's systems with its mission, and ensuring that teaching and learning is the focus of what schools do.

Topic: Curriculum 101
Title: International School Curriculum: Creation, Relevance and Sustainability (This session is for people NEW to the curriculum position)
Description: If you are an administrator who wishes to deepen your understanding of curriculum, or are new to a curriculum position in your school, this workshop will provide the tools to launch and sustain curriculum in your school. Have you often wondered how the countless hours spent on curriculum development could really improve student learning? How is teachers' time best spent when it comes to planning for teaching and learning? Does the curriculum process and all of the terminology baffle you? How can the curriculum be sustainable in our international schools? This workshop will address these queries plus more, including a focus on understanding, curriculum leadership, and subject area reviews based on learning needs.


Mina Merkel
Biography: Mina Merkel consults in both private and public sectors in governance and institutional strategic planning; specializing in executive coaching, change management, organizational and leadership development, value stream mapping, training and mentoring programs for boards, leaders, employees, students, parents, faculty and administration. Mina lived and worked for General Motors in Europe, Asia and South America for over 20 years responsible for large scale, high risk, strategic projects that increased leadership's effectiveness, lean processing and empowering people in over 48 countries. Mina currently serves as an officer on the Board of Directors of the Sao Paulo Education Foundation and served on the Boards of Frankfurt International School and Graded, American International School of Sao Paulo, Brasil and consulted as Graded's Facilities Project Manager during the 2-year planning stages of a complete renovation of their K-12 campus. Mina designed and facilitated governance conferences for the Association of American Schools in Brasil, the Association for American Schools in South America (AASSA) and the East Asia Regional Council of Schools (EARCOS). Mina taught a postgraduate level course in Change Management at Temple University in Tokyo, Japan and is currently working with Universidad Francisco Marroquin in Guatemala and Qatar University in Doha. She co-developed the Tokyo Chapter of a global non-government organization, Room to Read, an organization that builds schools and provides scholarships to girls. The Merkels have been customers of the International Schools system whose children completed their entire education in international schools.

Topic: Board Governance
Title: Good Governance: In Service of Great Schools
Description: What is the difference between great boards and those that fail to serve their constituencies well? Come find out in this all day conference on good governance. Striving for an understanding of the unique needs of international school boards versus corporate or other non-profits, we will experience together the role of the board as a whole, a school board's reason for being, and learn the primary responsibilities of entire board. We will dive into the role of individual board member, exploring together who needs to be on the "school (board) bus" and learn what skills and personalities will help and hinder. We will tackle the board efficacy question about how to work with the Head of School and each other. We will learn from each other about committee structure, charter and whom we need versus whom we know. This session will engage board members through experiential exercises on how to become a mission-driven school board.

Recommended for all new board members, boards in total and all board members new and tenured interested in having some fun and learning together.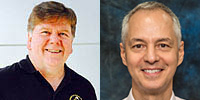 Paul Oneill and Rami Madani
Biography: Paul is the Director of Learning Innovation at the American School in Japan. Paul has worked in education for over 30 years beginning as a high school teacher. He has worked in Primary, Special Education, and Early Childhood and in teacher education in the Bachelor of Learning Management Program at Central Queensland University. Currently working in a large U.S. College preparatory school, the challenge of maintaining high levels of college entry while preparing students for the future presents unique challenges. The need to think differently about how schools approach their work is a challenge facing high performing schools. The capacity for schools to raise the bar and open up more independent and personalized pathways and learning challenges is an exciting new frontier. The shift involves students developing the independent skills to create and monitor their own learning pathways. The contemporary world of collaborative media affords the learner today to more easily build personal learning networks and meaningful virtual relationships with experts and critical friends in any field. Inspired by the work of Tony Wagner, Michael Fullan, Daniel Pink and Dylan Wiliam, Paul believes that schools have for too long over-engineered the learning and taken control of the thinking - rather than inspiring students to think for themselves. Some ways that schools can change is to "lighten up" and to test ideas in pilots and prototypes and work towards scaling up innovations. Rather than over-designing change practices prior to implementation, the mindsets of design thinking can apply to re-inventing schooling systems and learning programs.

Rami Madani is the Director of Curriculum and Professional Development at the International School of Kuala Lumpur, Malaysia. Prior to that he worked in international schools in Yemen, Zambia, and India, serving students and faculty at all school levels. He has taught subjects ranging from Mathematics to Music to Theory of Knowledge. He served as a secondary school principal, dean of students, and department head in various international schools. Rami has designed a variety of professional development and training programs for teachers. In addition, he is an IB Diploma consultant and is passionate about aligning a school's systems with its mission, and ensuring that teaching and learning is the focus of what schools do.

Topic: Curriculum Leadership
Title: In a contemporary world, what might it mean to be a "learning focused school" - what might this look like? How do we define and plan for that?
Description: Schools today continue to realign and refocus their mission or "true north" as they navigate a changing world for their students. Most schools approach this through a strategic planning or accreditation process. Although many schools are becoming familiar with the ideas and possibilities of "learning to learn" these ideas have not necessarily permeated the landscape as fully as they need to (Claxton, 2008). Claxton believes that in the past, schools have focused on quick fix solutions and that we need to push beyond tinkering with the content and exams. However it is the wholehearted exploration of questions such as these that need to shape our mission and practices: What kind of competencies, processes and skills do we want to cultivate and sustain with our teachers in order to achieve that learning for our students? What kind of curriculum is best suited to developing the dispositions and skills to enable young people to prosper? What systems and processes can be used to address the above two questions in your school? This session will explore desired student outcomes and the change factors that may cause us to challenge the status quo. We will look at how school systems can be simplified to focus more on the outcomes and the development of a knowledge base that supports the school's direction and tools for evaluating progress. This session will be ideal for learning and curriculum leaders seeking to reflect on the learning focus of their schools and to develop processes and tools that will help them implement and sustain meaningful support mechanisms for teachers. Claxton, G.(2008) What's the point of School - Rediscovering the Heart of Education, Oxford. Guy Claxton is one of the UK's foremost thinkers on creativity, learning and the brain.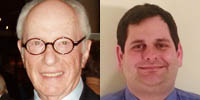 Mike Rodman and Tim King
Biography: Mr. Rodman has extensive experience in all areas of risk management. In 1969,he became the first consultant employed by Albert Risk Management Consultants. A graduate of the University of Massachusetts - Amherst with a B.B.A. degree in General Business and Finance, he has completed numerous insurance courses and received the Chartered Property Casualty Underwriter designation in 1968. Mr. Rodman has served as a Board Member, Membership Chairman and Meetings Chairman of the Society of Risk Management Consultants, an international organization dedicated to the maintenance of high ethical standards, professional competence, independence and objectivity of its members. He has been qualified in the courts as an industry expert in more than one-hundred insurance litigation cases, has authored many articles and is a frequent speaker on insurance and risk management subjects. Mr. Rodman's clients include international schools, technology companies, manufacturers, and real estate firms.

Mr. King is a key member of the firm's Education and Financial Services Practice Groups. He joined Albert Risk Management Consultants in 2010 following seven years of insurance industry experience, having held a variety of insurance brokerage roles including positions in marketing and account management. Mr. King consults extensively on Enterprise Risk Management for educational institutions and corporate clients in a variety of industries. Mr. King is a graduate of Providence College with a Bachelor of Science degree in Finance. He has earned the Chartered Property Casualty Underwriter (CPCU) and Associate in Risk Management (ARM) designations in 2008, and has recently completed his Masters in Business Administration from Bryant University.

Topic: Enterprise Risk Management (ERM)
Title: Business Manager's Guide to Implementing a Successful Enterprise Risk Management Program
Description: Messrs. Rodman and King will explain the benefits of ERM, and the process used to identify, analyze, and prioritize the operational, financial, reputational, regulatory,and political risks faced by international schools. They will conduct an interactive exercise that will provide the attendees with practical experience with the ERM risk assessment process, setting the stage for a discussion of how to establish a sustainable ERM risk identification, evaluation, and risk-mitigation program within the school. A second session, Key Risks Facing International Schools: Insurance Solutions, will be presented in which Messrs. Rodman and King will discuss certain major risks commonly faced by international schools and available insurance coverage to help finance the damages should a loss occur.


Jennifer Sparrow
Biography: Jennifer Sparrow serves as the deputy superintendent of Singapore American School (SAS). She started her career as a middle school humanities teacher at SAS. After ten years, she moved to Hong Kong International School (HKIS), where she spent three years as a teacher and five years as an administrator. In July 2009, she returned to SAS to serve as director of assessment and educational data and then the executive director of teaching and learning before moving into her current role. In addition to her work at SAS, Jennifer has facilitated over ten EARCOS regional workshops and dozens of EARCOS leadership conference sessions on the topics of quality assessment, use of data, and change leadership. She is currently a doctoral candidate at University of Southern California in organizational change and leadership. Jennifer is also an Associate Presenter in the areas of assessment and professional learning communities for Solution Tree.

Topic: Group Leadership
Title: Moving from Co-blab-orating to Collaborating: Helping Teams Be Learning-Focused
Description: Collaboration happens when teammates work toward the same outcomes, resulting in shared work, thinking, and responsibility. Unfortunately, many teams end up co-blab-orating, where conversations do not result in shared thinking, go nowhere, or go in several different directions. This pre-conference explores strategies that help teams collaboratively focus on student learning. This includes understanding what a learning-focused team is and is not, strategies for ensuring the focus stays on learning (including the Professional Learning Community at Work framework), and strategies to address different team dynamics. The result will be teams that focus on student learning by working smarter, not harder.

Deb Welch
Biography: Deborah Welch is the CEO of the Academy for International School Heads (AISH). She was the Director of the American School of Doha and the Deputy Director for Learning at International School Bangkok. She was also Director of Teacher Training Center (TTC) and a course developer, trainer and consultant for Principals' Training Center (PTC). Deb has been a teacher, curriculum director, staff developer, university instructor and educational consultant. She holds a Ph.D. in human and organizational development and a master's in educational leadership and curriculum. She has a teaching certificate, administrative and superintendent endorsement from Colorado.

Topic: Leadership
Title: Take charge of your professional growth: A Leadership Portfolio for Heads & Deputy Heads of School
Description: Heads and Deputy Heads of School provide feedback to many on their staffs and yet frequently lack mechanisms to reflect on their own development. Regardless of whether you are in your twentieth or second year of the headship, you want to keep growing, learning from experience, and improving. In this preconference, we will use a leadership portfolio to assist those at the helm that includes self-assessment against a comprehensive set of standards and indicators. The portfolio also provides examples of evidence linked to the standards that prove helpful for goal setting. We will use one another as resources as well because the wealth of experience in the room will be impressive! This session will be most appropriate for heads of school but would also be relevant for deputy heads and those interested in growth of leadership.


Kendall Zoller
Biography: Kendall Zoller, EdD, is an author, speaker, and presenter specializing in communicative intelligence and Hacking Leadership. He is co-author of The Choreography of Presenting: The 7 Essential Abilities of Effective Presenters (Corwin Press, 2010) and president of Sierra Training Associates. He provides professional learning seminars and keynotes on Communicative Intelligence, facilitation and presentation skills, and adaptive leadership to schools, districts, universities, state agencies, law enforcement and corporations throughout North America and Asia. He also designed the Adaptive Leadership Institute for university department heads at CSU Sacramento. His international research focuses on identifying nonverbal patterns in the learning environment and their influences on thinking, memory, and learning. In 2015 he introduced Communicative Intelligence to explain the cognitive, neurological, physiological, behavioral, and social foundations of nonverbal communication.

Topic:
Title: Hacking Leadership - a disturbing guide for an adaptive culture
Description: Hacking Leadership: a disturbing guide for producing an adaptive culture Participants explore leadership from a systems perspective drawing on Heifetz and Linsky's Adaptive Leadership model and Zoller's Communicative Intelligence. We explore ways of orchestrating conflict, identifying how values drive and influence the implementation of change. Hacking leadership is a model for creating innovations by orchestrating conflict instead of having it sing to you. Participants will also explore how communicative intelligence contributes to leadership.
Collaboration for School Growth and Advancement Workshop
Date - 26 October 2016, Wednesday
Venue - International School of Kuala Lumpur
The EARCOS Admissions Strand Steering Group would like to invite interested professionals to join them for meetings at ISKL on Wednesday. You will find details of this day-long workshop at the following link.
>> REGISTRATION