AD Institute

Steve Doleman
Athletic/Activities Director, Canadian International School of Hong Kong
Biography: Steve Doleman hails from New Zealand and has a MEd from Plymouth State University (New Hampshire). He is in his 35th year of teaching, and comes from a HS Physical Education background. He has been in Asia for the past 20 years, the last 15 years of which as the Activities Director at Shanghai American School, Puxi. Having previously taught in NZ, London, Switzerland, Philippines, and China, Steve is currently serving his 1st year as Athletic Director at Canadian International School of Hong Kong (CDNIS).

Generating Parent Support: Establishing rules surrounding parent engagement through We Chat/What's App
---------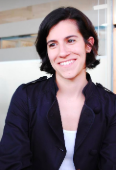 Katina Grigoraskos
IB Psychology Teacher/TOK Coordinator, Wells International School
Biography: Katina Grigoraskos has opened her eyes up to various perspectives being a teacher in the US, Korea, and now Thailand. Currently, she is the CAS/Events Coordinator at Wells International School in Bangkok, and a teacher of IB Psychology and Theory of Knowledge (TOK). She is passionate about educating and empowering others to be the best versions of themselves, while always learning and striving to be a better version of herself. She is in the process of investigating the influence of teacher emotional intelligence on student emotional intelligence as part of her doctoral degree in Human and Organizational Psychology.

Title: Are you the leader of your emotions or are your emotions the leader?
Emotional intelligence skills are valuable assets for leaders, and as leaders, teachers, or role models, our emotions play a large role in our own personal development and in turn, how we influence others around us. Emotional intelligence skills can be developed and nurtured in order to improve our self-efficacy, productivity, interpersonal relationships and leadership skills. But, oftentimes, we are led by our emotions and feelings and thus, not free of the limitations these constructs create for us. Come learn about the effects of emotions and ways that we can harness them to become leaders, rather than followers, of our emotions!
----------

Simon Parker
Athletic/Activities Director, International School of Beijing
Biography: Simon hails from northern England but is currently in his 23rd year outside the UK. Having graduated from Warwick University, he kicked off his teaching career in Physical Education in south London, before spending several years working in football in the UK and Japan. He is now in his 18th year in athletic and activities administration in international schools, and is currently in his fourth year as Director of Student Activities at the International School of Beijing.

Title: Covering all bases!
This interactive session will look at the importance and relevance of detailed and user friendly documentation to manage co-curricular programs in your school. From conference constitutions to emergency action plans, from coaches handbooks to risk management strategies - all participants will engage in sharing ideas on good practice with a view to hopefully coming away with at least one or two ideas on how to strengthen this area of your program.
----------
Raynard de la Pena
Head of School, Wells International School - On Nut Campus
Wells International School: One school's attempt at promoting sport within their community by securing sports scholarships to USA colleges.
----------
Todd Parham
Director of Athletics, Ruamrudee International School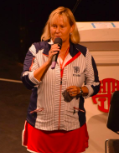 Sharon Leung
Hong Kong International School
Biography: Sharon Leung got her start in education in Physical Education, teaching in Virginia, North Carolina and Pennsylvania before moving overseas to Hong Kong. Sharon holds a B.S. and a M.S. in Physical Education from Virginia Tech and completed her CAA certification in 2013. Her leadership roles have included President, International School Sports Foundation in Hong Kong (2012-2016) and Chair, Asia Pacific Activities Conference (2016-2018). Currently in her 21st year at Hong Kong International School, Sharon has served as High School Athletics Director role since 2009.

Title: (NIAAA LTC 703) Athletic Administration: Student Centered Educational Athletics Performance Beyond the X's and O's
----------
Antonio Perales
Wells International School - On Nut Campus
Philosophy of AD at a small, median school: Sharing the experience at Wells International School.
----------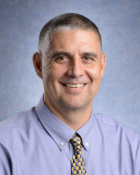 Tarique Al-lesa
Director of Activities, United Nations International School of Hanoi
Homestay vs Hotel Stay: Let's Duke it Out! - Better understanding of the two; particpants will be armed with knowledge to address questions in their respective communities.
Biography: Tarique AL-Iesa is a dual national, Kuwaiti-American with 25 years of experience in international education, with 20 of those years is co-curricular leadership roles. His experience spans from a start-up institution, where he was the lead person in developing a comprehensive program from the ground up, to a well-established and reputable program where his role was to sustain, fine tune, and build upon a strong tradition. Tarique holds B.S.E in Physical Education and minor in Health Education and Coaching from the University of Wisconsin-Oshkosh and an M.A. in Educational Administration from Michigan State University. Tarique is in his 5th year as the Director of Activities and UNIS Hanoi.
-----------
Barry Jenkins
Presentation on the culture and heart of Athletics and Activities programs and the difference this can make in our school communities.
Biography: Barry Jenkin originates from Queensland, Australia, where he completed his Bachelor of Education with a double major in Human Movements and Business Communications and Technology at the Queensland University of Technology in 2000. Barry worked for Education Queensland for 7 years as Head of PE, Sports Master, Head of Boarding and Queensland Studies Authority representative before leaving Australia to pursue international teaching. Since 2008, Barry has worked in Brunei, South Korea and now China with experience in Head of Boys Boarding, Head of PE, Aquatics Director and most recently, as Athletics and Activities Director at Shekou International School in Shenzhen, China. He has completed a Masters in Education through the University of Queensland with an extended double major in Educational Leadership and Mathematics. Barry has enjoyed more than a decade of international teaching and the adventures, challenges and experiences it provides with his wife and 3 children.