Sir John Jones

Sir John is one of a small, select band of educational professionals who have not only had their achievements recognised in the New Year's Honours List (2003), but have been able to help and inspire others with their knowledge and passion. One of the most entertaining, inspiring and sought-­‐after speakers on the global educational stage, his achievements and reputation for straight-­‐talking, leadership and creativity have led him to be invited on to a number of panels and think-­‐ tanks.
When Headteacher of three secondary schools over a period of 17 years, he was asked to join the Government's Policy Action Team for Neighbourhood Renewal at the Social Exclusion Unit. He was also a member of the Headteachers' National Focus Group on Truancy and Exclusion and the Excellence in Cities Project at the DfES. Sir John was part of the National Remodelling Team and the Leadership and Development Unit sponsored by the National College for School Leadership.
Working part-­‐time at the Centre for Educational Leadership at Manchester University, he presented on a range of programmes as well as designing and delivering a Master's Course at Liverpool University focused on the leadership of change. A Non-­‐Executive Director on the board of Aintree Hospitals Trust, he was also a Governor of two schools on Merseyside.
Sir John has written two books; 'Truancy and exclusion: a teacher's guide' and the best-­‐selling 'The Magic-­‐Weaving Business' and has co-­‐ authored 'Winning the H Factor: the secrets of happy schools'. He enjoys travelling, keeping fit, the theatre, golf, walking in the mountains and good food and wine. In his past he has played football semi-­‐ professionally and earned his living as a singer/guitarist in a rock duo! He is a season ticket holder for his beloved Everton and feels privileged to be Chair of the Board of 'Everton in the Community' and a Governor at The Everton Free School. He is a governor at Bolton St Catherine's Academy, a 3 – 19 all through school in Bolton and is also proud to be the Chancellor of Sefton's Children's University.
Keynote Title: Fifty Years and Counting – into the future on the road less travelled
" Two roads diverged in a wood, and I - I took the one less travelled by, and that has made all the difference" Robert Frost

Description: In his keynote Sir John will explore:
- lessons from the past
- the changing world and its impact on education
- what we should leave behind
- what we should take with us
- essential shifts in global educational priorities
- why working smarter together not harder alone is the only option
- why schools will make the difference
- what your legacy will be
Sponsored by International School Services (ISS)


Pasi Sahlberg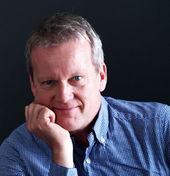 Pasi Sahlberg is a Finnish educator and author who has worked as schoolteacher, teacher educator, researcher, and policy advisor in Finland and has studied education systems, analysed education policies, and advised education reforms around the world. He has written and spoken widely about these topics, his book "Finnish Lessons 2.0: What Can the World Learn from Educational Change in Finland" won the 2013 Grawemeyer Award for an idea that has potential to change the world.
He is also a recipient of the 2012 Education Award in Finland, the 2014 Robert Owen Award in Scotland, the 2016 Lego Prize, and Rockefeller Foundation Bellagio Resident Fellowship in 2017. He is a former senior education specialist at the World Bank, a lead education expert at the European Training Foundation, a director general at the Finland's Ministry of Education, and a visiting Professor of Practice at Harvard University. He chairs the Open Society Foundations' Education Board and is a member of the Governing Board of the University of Oulu and the International Council of Education Advisors (ICEA) for the Scottish Government. His recent books are "Hard Questions on Global Educational Change", "Empowered Educators in Finland" and "FinnishED Leadership: Four Big, Inexpensive Ideas to Transform Education". He is a professor of education policy at the Gonski Institute for Education, University of New South Wales in Sydney, Australia.

Keynote TItle: FinnishED Leadership: Small bold ideas for big lasting change in your school
International benchmarking of how education systems perform can help us to understand our own practices and beliefs, but it can also lead to simplistic solutions and myths about what makes other education systems succeed. This keynote presentation is about educational leadership in Finland and what distinguishes it from global leadership trends. First part of this talk explores some urban legends about Finland's education system busting some prevalent and harmful myths related to Finnish schools. Second part offers some practical and generally useful ideas that could inspire educational leaders in international schools and elsewhere to strengthen student learning and wellbeing, overall educational performance and school leadership. The last part includes a set of necessary reminders for those who plan to move ahead in their leadership work with adopted models or solutions from Finnish schools or from any other education system.
FinnishEd leadership is about the need to build deeper professionalism and create more collaborative cultures in and around schools. It speaks for lateral learning between one teacher and another, one school and another, one district and another, and one nation and another. It also suggests using the best ideas of the past blended with opportunities and vision of the future. Educational leadership in Finnish schools, districts, and at the national level is about balancing hard evidence and professional storytelling – or big data and small data. Hard evidence is about figures in international studies, numbers in school report cards, statistics in national databases, and research findings that inform education authorities and school leaders about the state of the education system. Storytelling is about personal observations, informal interactions, professional wisdom, and focused collective experiences found in classrooms, schools and communities. Big Data can be helpful in understanding whether events and elements in schools and classrooms are linked to one another. Small data and stories told through it can inform about how to move forward in our own school settings.
Sponsored by TAYLOR'S SCHOOLS


Kim Phuc Phan Thi
Known as the "napalm girl," or simply as "the girl in the picture", PHAN THI KIM PHUC is the 9-year-old Vietnamese girl depicted in photographer Nick Ut's iconic Pulitzer Prize-winning photo, shot after a U.S. led napalm bombing of Kim's village during the Vietnam War on June 8, 1972. Severely burned by the napalm, Phuc's agony so moved Ut that he took her to the nearest hospital. She was not expected to survive but she eventually recovered over 14 months and with 17 surgeries. Kim is married to Bui Huy Toan, and they have two sons, Thomas and Stephen. They sought political asylum in Canada and are now Canadian citizens. In 1997, Kim set up The Kim Foundation International to help child victims of war. She is a lifetime UNESCO Goodwill Ambassador for the Culture of Peace and travels the world sharing her inspiring message of love and forgiveness.
Keynote Title: Life Lessons
Description: Kim Phuc's inspiring journey in her own words. Lessons learned from her ordeal and her amazing survival; her inner struggles, how she learned to forgive and came to see the famous photograph as a powerful way to spread a message of love, hope and forgiveness.
Sponsored by SEARCH ASSOCIATES